The taste function that allows you to create a variety of artistic representations with a single click. This popular function in the SILKYPIX series, has been significantly upgraded. 56 creatively inspiring tastes have been added which expand your artistic and expressive horizons.
So, we introduce you to the taste function in SILKYPIX Developer Studio Pro10!
Introduce the taste function
Taste is a preset value for a developing parameter. 67 distinctive tastes are available on SILKYPIX Developer Studio Pro10.
Of course, you can also register your favorite development parameters as tastes, and you can customize the tastes included and edit them for yourself.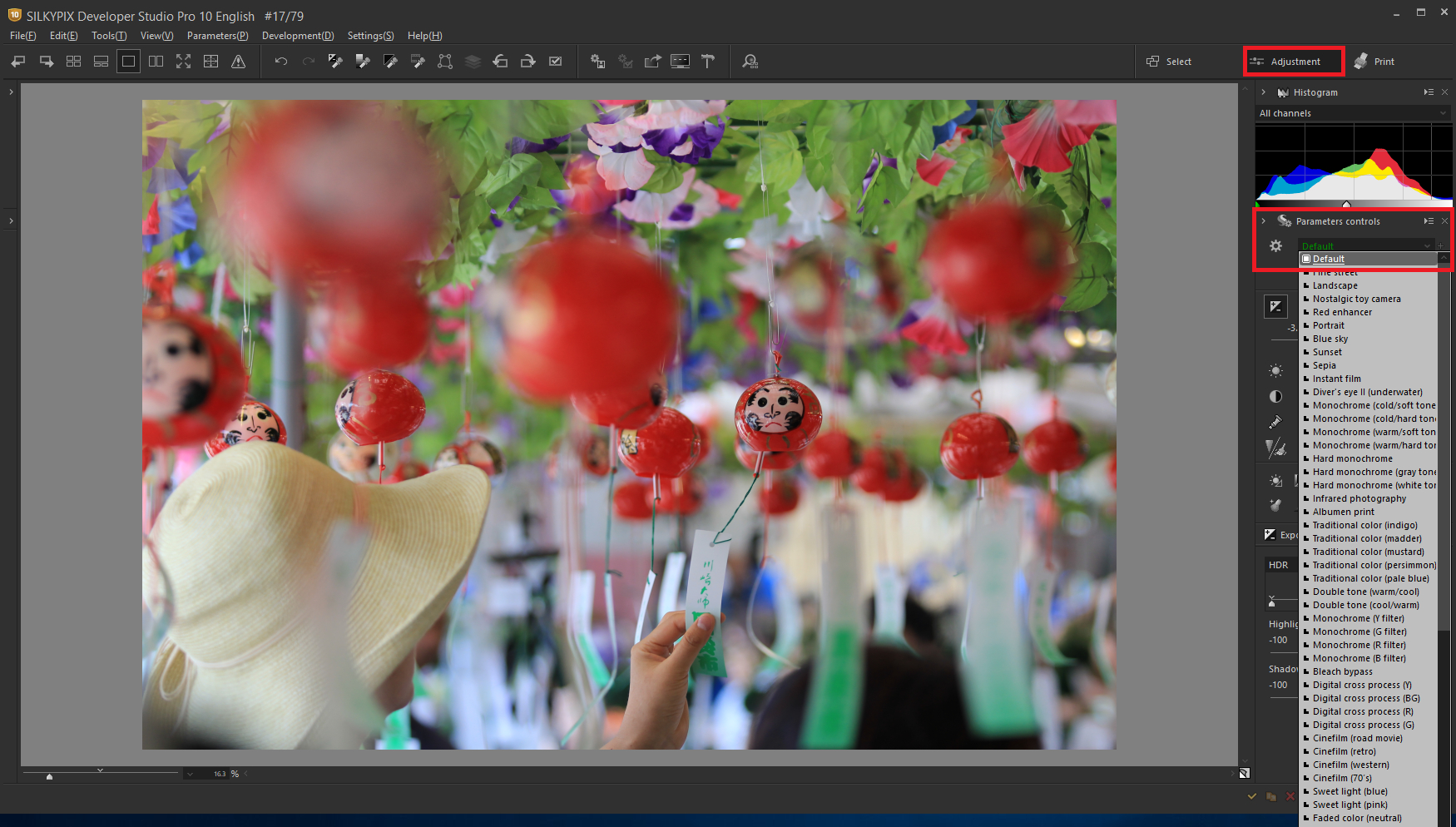 Make sure that the section of the main window is the "Adjustment" section. Click here for Main window section switching.
You can select and apply tastes from the drop-down list next to the gear icon in the main control area of the parameter control. And, you can also place the cursor over the taste name to see what the image looks like while choosing a taste. Click to apply the settings.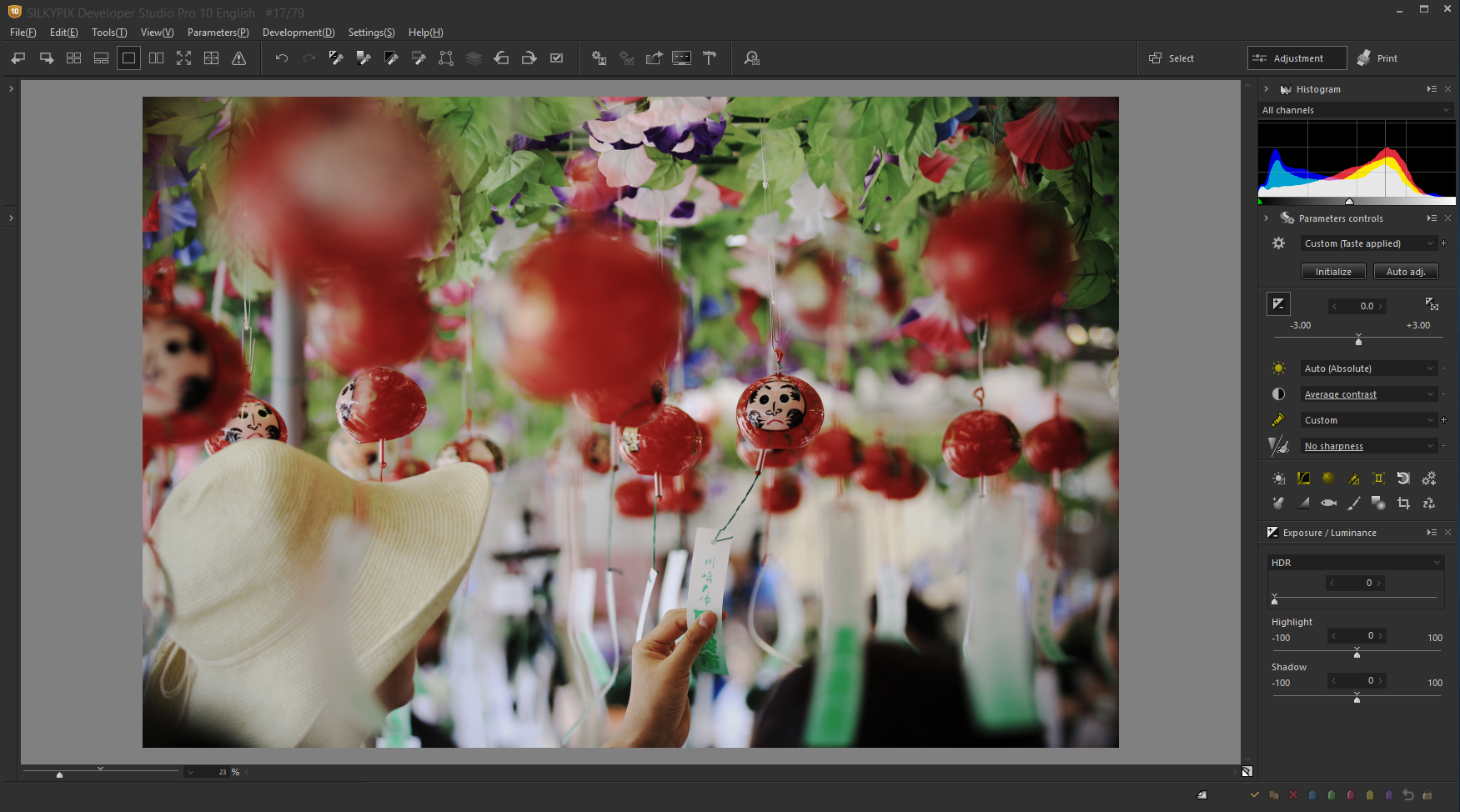 This time, we applied the "Nostalgic toy camera" taste. This taste makes the white balance warmer and reduces overall saturation and shading (peripheral brightness reduction) for a toy camera-like finish.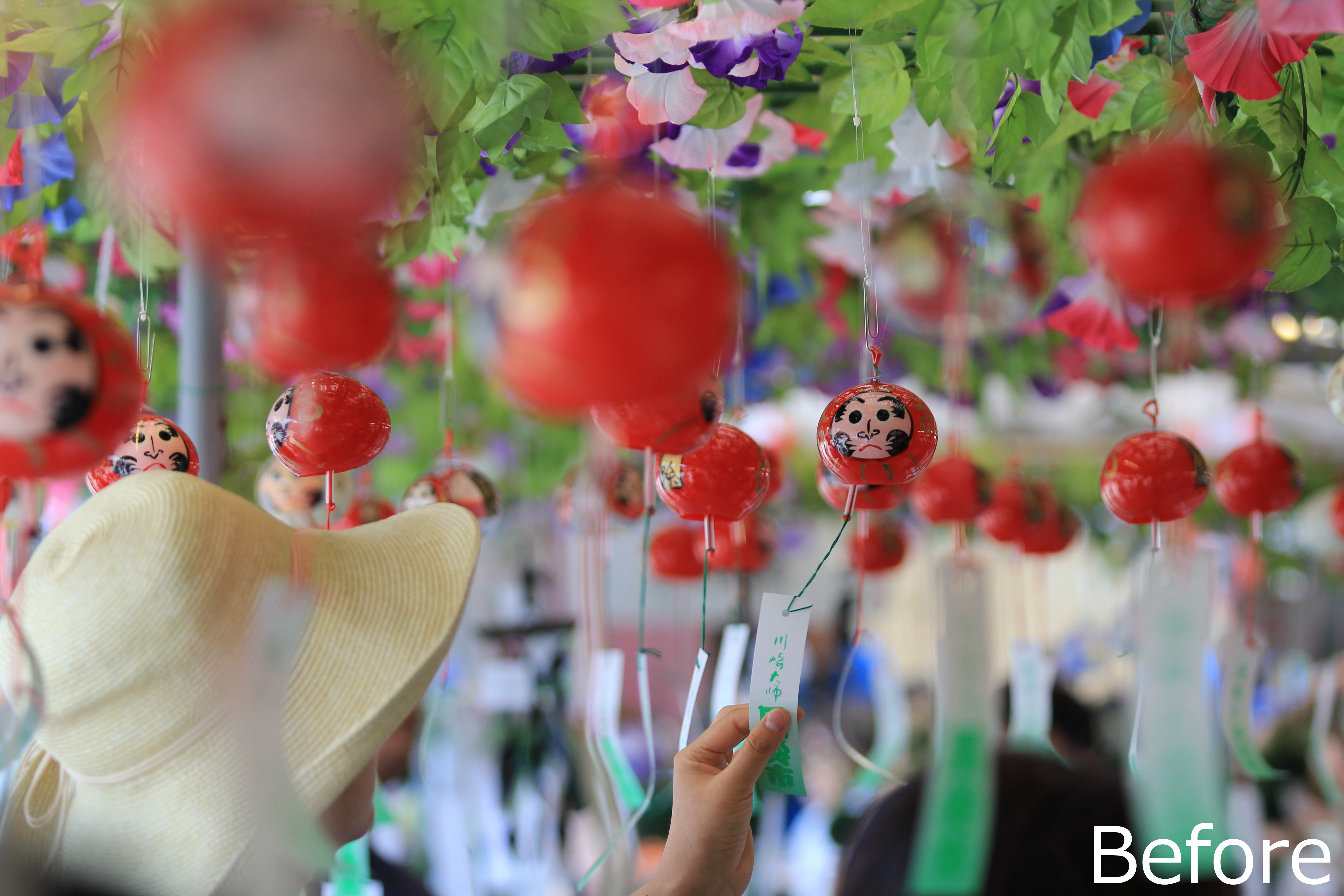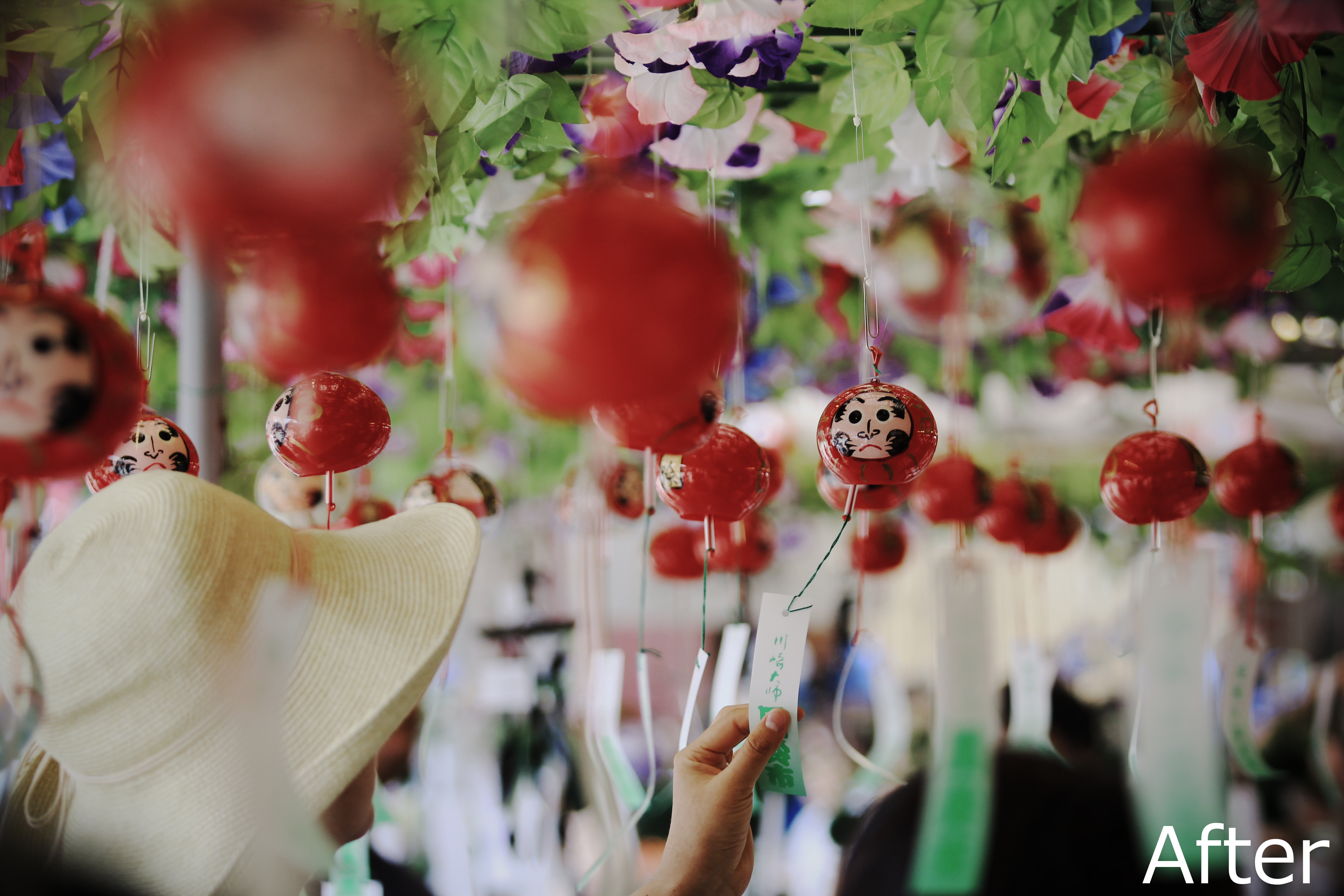 In the taste "Nostalgic toy camera", there is an adjustment parameter that reduces the shading (peripheral brightness reduction) to dark. It is the "Blurred periphery," a taste that allows only this shading (peripheral brightness reduction) to be adjusted to darken. Similarly, you can also use a "Dimmed periphery" that is blurred from the center outward.

Blurred periphery: This adjusts the shading (peripheral brightness reduction) of the Lens aberration controller. You can choose the amount of ambient light in a image in three stages: weak, medium, and strong.
Dimmed periphery: Adjusts the effect of Blurred / Sharp periphery. You can choose weak, medium, or strong, but all three have a blur intensity of 100. This changes the scope where the effect is applied.
You can also make adjustments to images after taste is applied. Please use those tastes!
Preset tastes
Here are some of the added tastes!
New taste "Faded color"




Taste "Faded color" can be selected from six image colors according to the image.
HDR correct the white and shadow areas of the image. Reduces saturation, brings together the overall tonality of the image. And adjusts the three primary colors of light in the color channel of the tone curve.
In the tone curve of SILKYPIX, you can adjust it according to the value you want to adjust (R, G, B, L) from the channel selection displayed as [RGB] in the lower left.
New taste "Monochrome"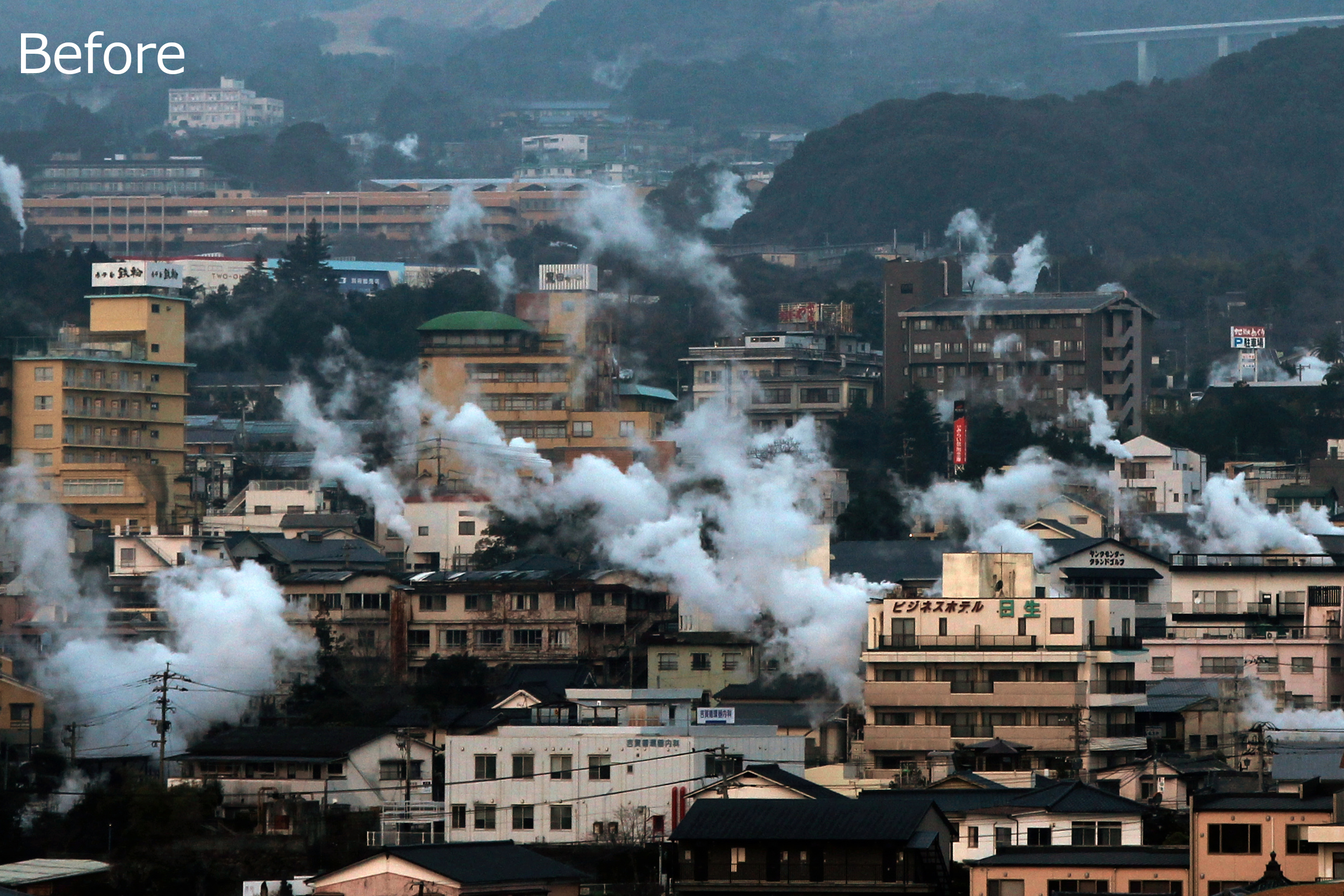 The taste "Monochrome" is monochrome by adjusting the white balance and white balance fine adjustment, and then setting the saturation to 0. Monochrome controller is not used. This taste is also available in four types.
"SILKYPIX Taste Collection" is also included in Pro10!
Bleach bypass: This taste finish the tone of silver halide prints and printing paper development technology "Bleach bypass".
Soft: This taste make create soft, bright images.
Digital cross process: This taste creat for unrealistic color expressions.
Albumen print: A warm sepia tone and a deep tone make the taste of it.
Infrared photography: This taste looks like a black-and-white negative film for infrared photography.
Sweet light: This taste can produce everyday life with light and gentle light.
Cinefilm: This taste create a one-scene like movies.
Hard monochrome: This taste can create a black-and-white image with an emphasis on impact.
Monochrome printing paper: This taste is designed to reproduce the tone of monochrome silver halide prints digitally.
Traditional color: This taste finish color-rich, double-tone black-and-white image.
If you would like to see examples that use more tastes, please also check SILKYPIX Developer Studio Pro10 features introduction "taste" at the same time!

SILKYPIX Pro10 has the "Diver's eye (underwater)" taste for underwater photography. It's a taste that I definitely want you to use for underwater photos!
Add taste / Edit tastes
Once you've added your favorite adjust parameters to your tastes, you can simply select them from the drop-down list to apply them. Taste can be set not only for "whole" but also for "partial" of each parameter, so you can register correction parameters such as lens correction and noise reduction according to your cameras!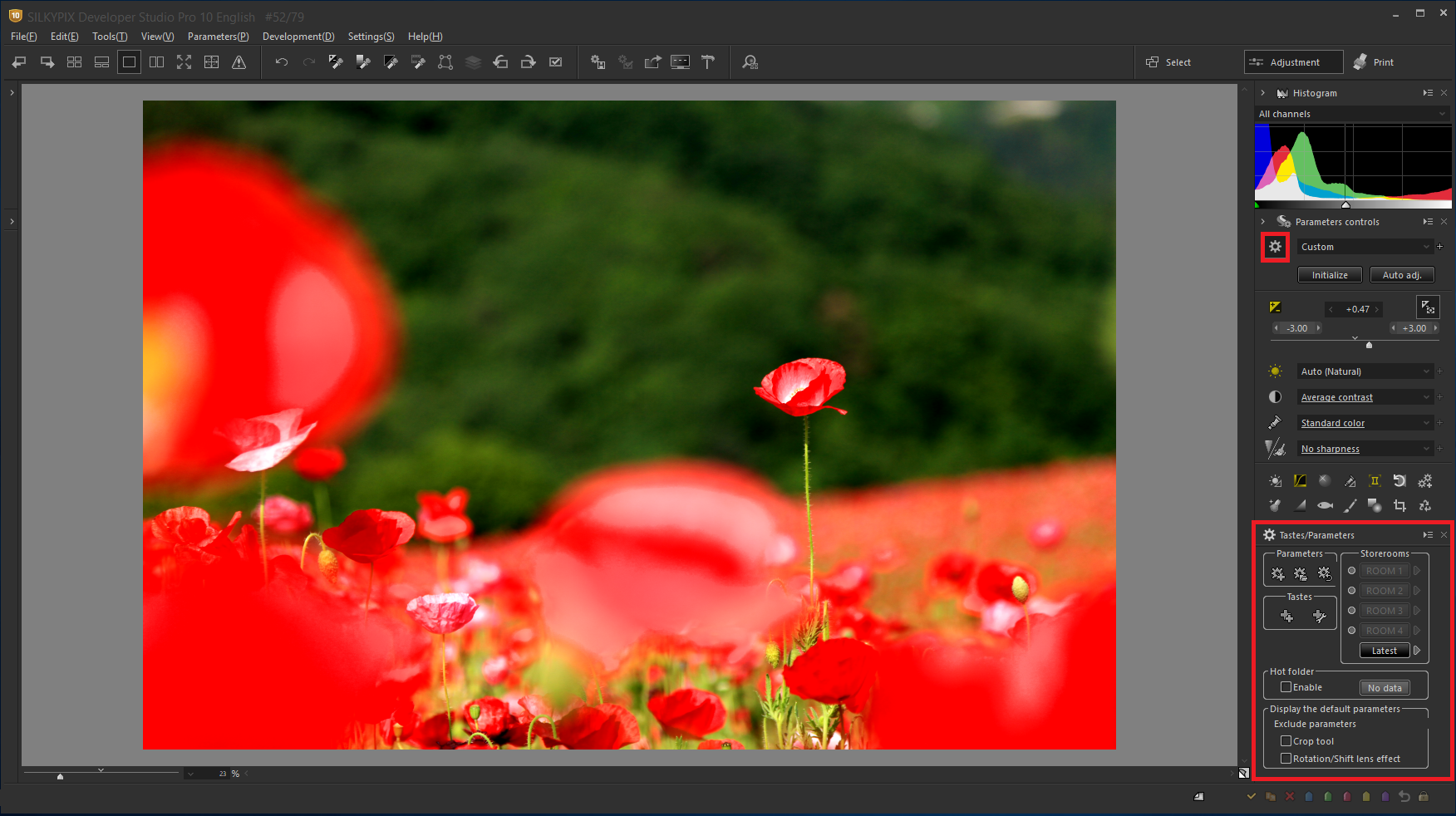 Click the gear icon at the top of the parameter control to display the Add parameters taste. Please proceed with the adjustment parameters you want to register as a taste.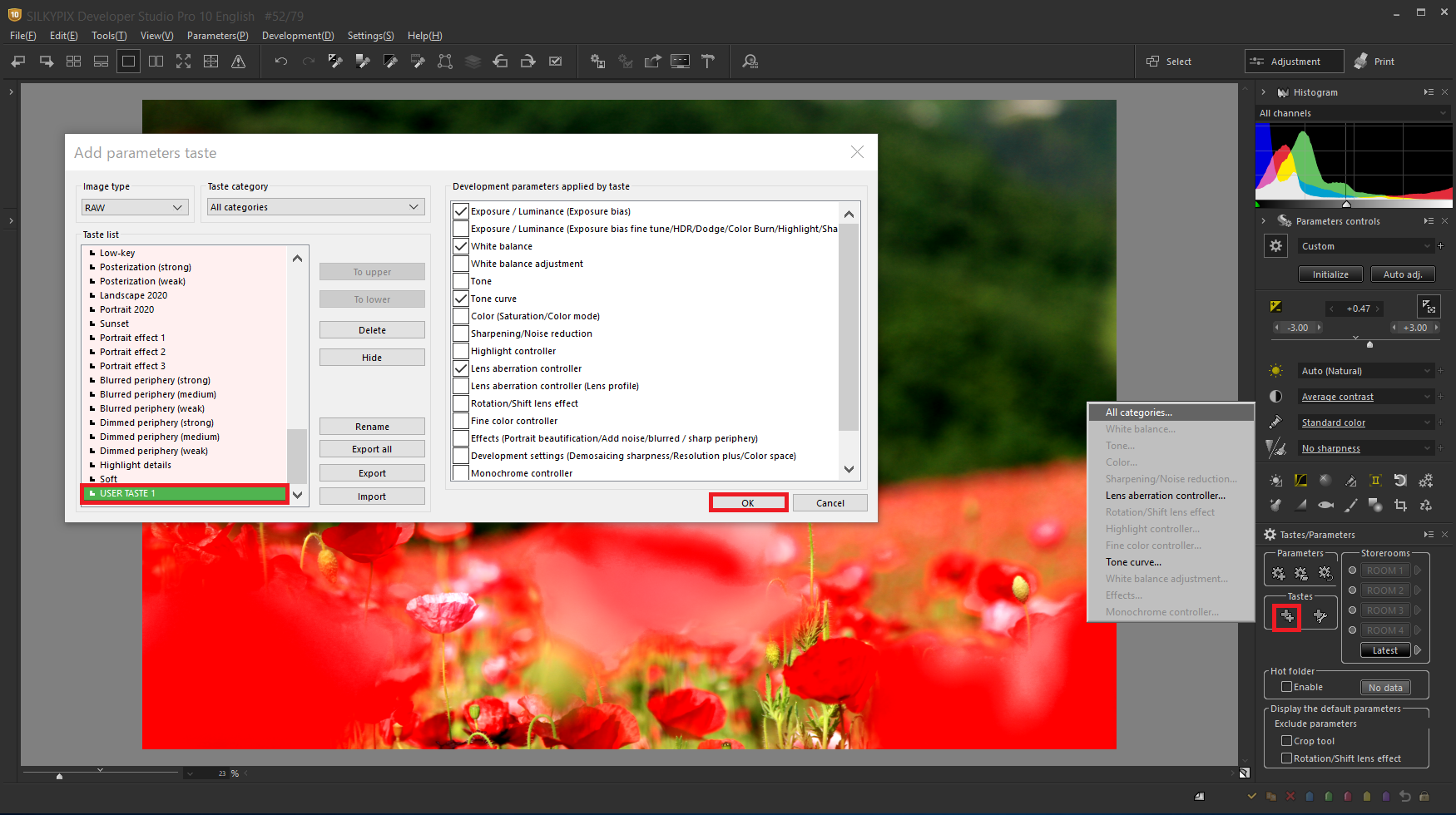 Initially, "USER TASTE 1" is displayed. Name the taste in "Rename" and click "OK" to register it as your taste.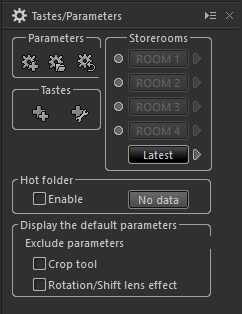 Unlike "Storerooms", even if you close the software, your registered taste will not disappear, so you can use it any times!
* In "Storerooms", you can temporarily save the adjustment parameters by pressing button. Display the image you want to apply the adjustment parameters and click the saved time of adjustment parameters. This "Storerooms" is reset once the software is closed.
You can customize by changing taste names and the order they are displayed to make it easier to select tastes. You can also save / restore tastes and move then to other PCs through export and import functions.
The taste is very convenient, so please use it with the new preset taste for your RAW development and image adjustment!
For more information on SILKYPIX Developer Studio Pro10
You can experience all the features for free for 30 days!