SILKYPIX series products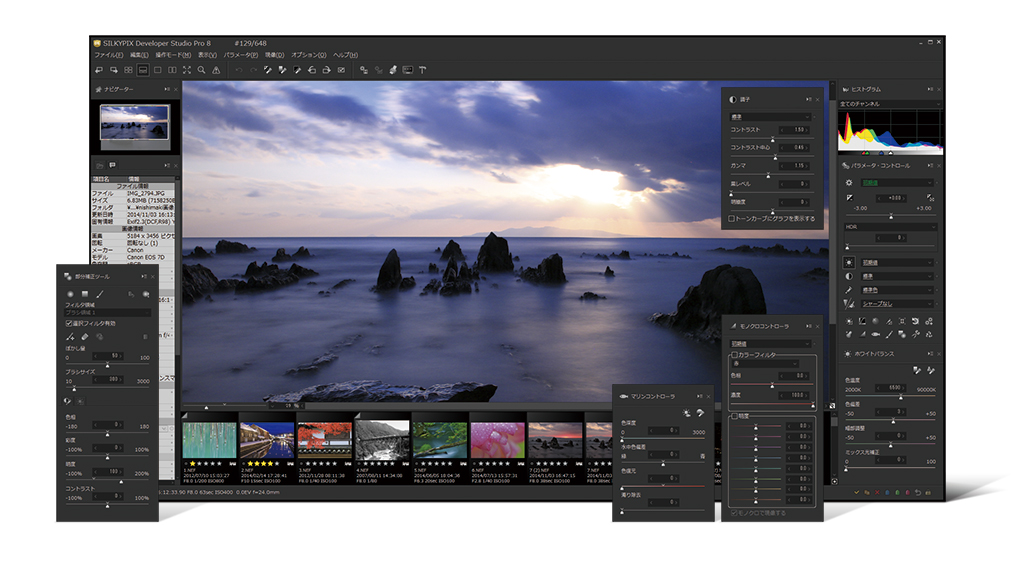 Professional Edition
Achieve rich adjustment function and comfortable operability.
SILKYPIX Developer Studio Pro8 adds "clarity" that enhances the texture with its own image processing technology. In addition, the correction function such as adding a brush function to the partial correction tool has been enhanced. This product is RAW development software for professional.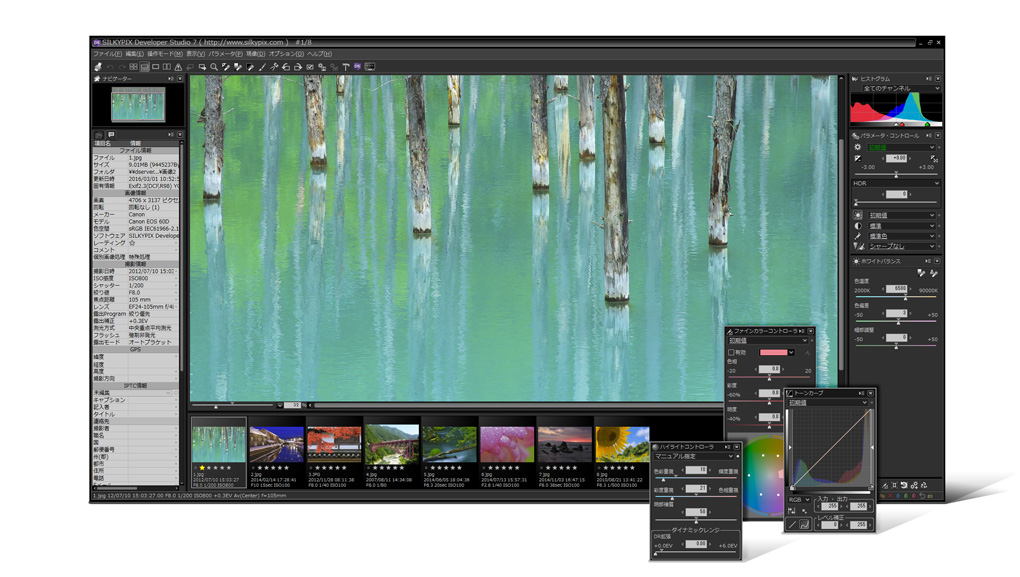 Standard Edition
Standard edition has been improved to obtains the new correction functions in addition to the basic functions.
SILKYPIX Developer Studio 7 has same image processing engine as a higher version Pro 7. This image processing engine relaize high resolution by "Natural sharp" and improve gradation on highlighting. Therefore, this product has achieved the high image quality, such as high color separation performance and excellent noise reduction. Further it has a powerful correction functions, such as dust removal function and dodging / HDR. SILKYPIX Developer Studio 7 is the new standard for easy-to-use RAW development software.
Related information