Clarity adjustment
Increasing clarity improves details of the subject of your photo, so easy the Clarity Adjustment tool is effective when you have a photo with apparent haze. In contrast, by reducing clarity you can finish with a soft ambience like with a soft focus that is often desirable in personal portraits.
Increasing Clarity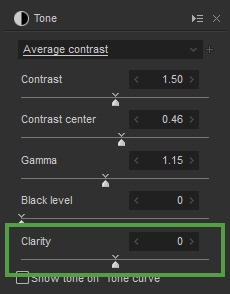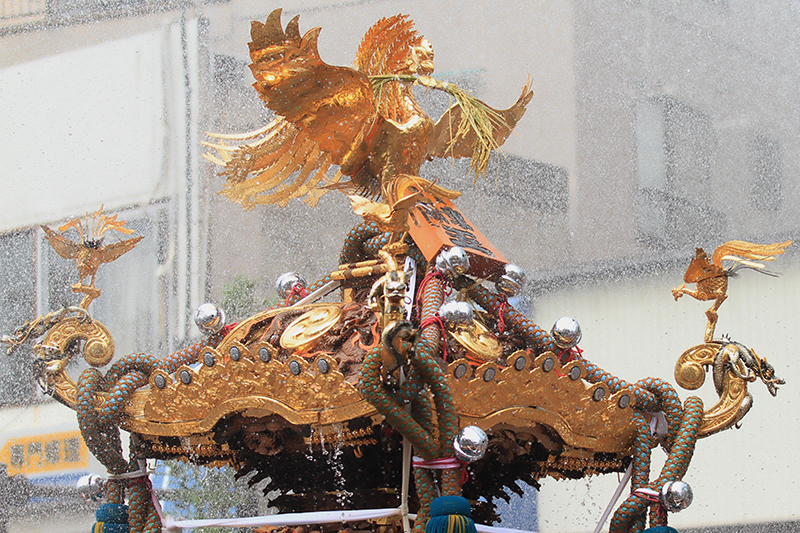 Decreasing Clarity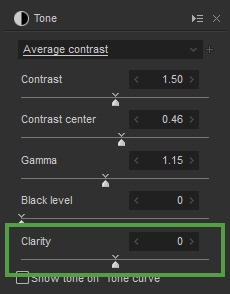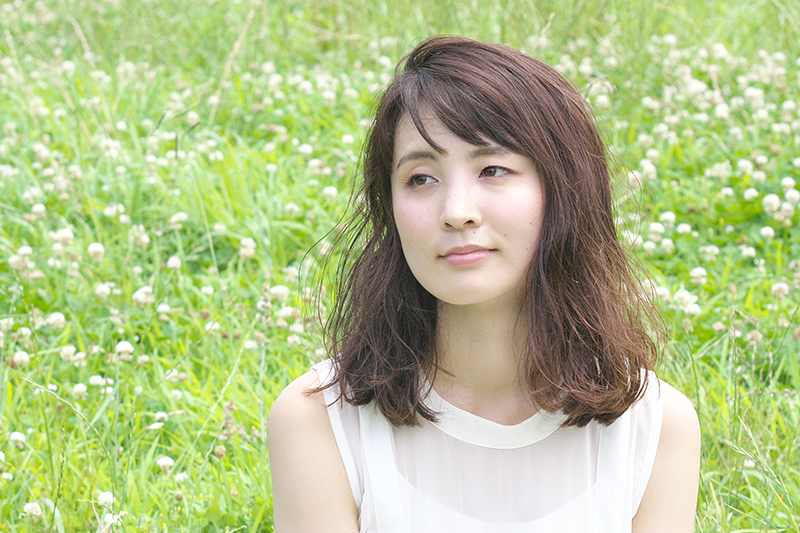 Brush selector added to Partial Correction tools
Previous versions of SILKYPIX include two types of partial correction, but this release adds a brush tool for truly free hand selection of areas for correction. This is very useful when application of circular or gradual selections and corrections are not precise enough.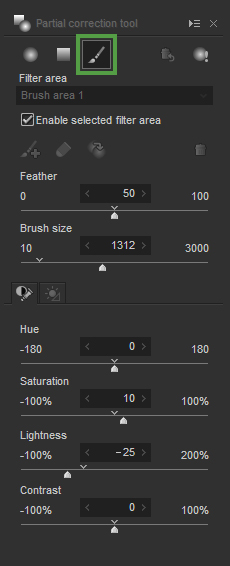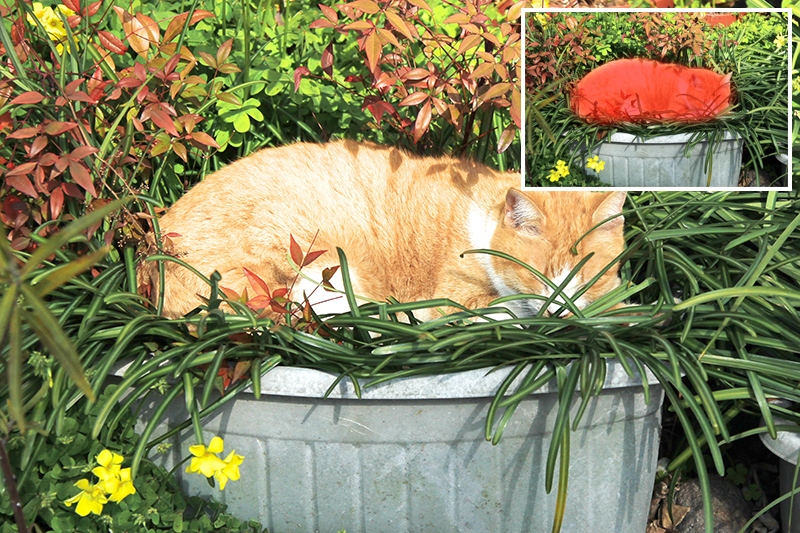 Convert and customize color photos to monochrome
The Monochrome Controller is a dedicated tool for monochrome pictures. Eight kinds of "Color filters" can be selected, and it is possible to reproduce filters when shooting monochrome photographs on your screen. In addition, since the "Lightness" can be adjusted for each hue, you can make a highly customized finish to your black and white photographs. Even beginners of black and white photography can easily switch between color and monochrome images after applying parameters in the preview display, so you will learn more about monochrome photography due to changes in color.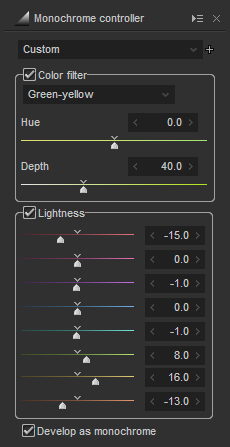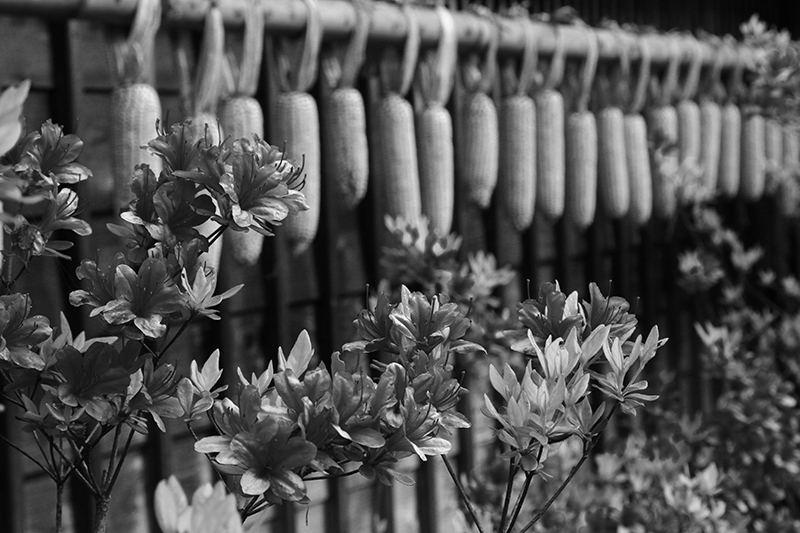 Easily color correct and improve under water photos
With the Underwater Photo Controller, you can correct bluishness or other color issues that can be challenging to address with many white balance correction tools normally used on other types of photos. This also includes color restoration parameters, which reproduces colors lost in water, as well as reduction tools to eliminate murkiness of water.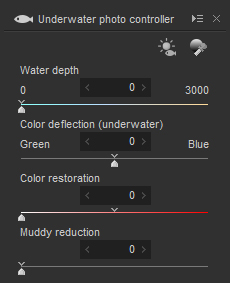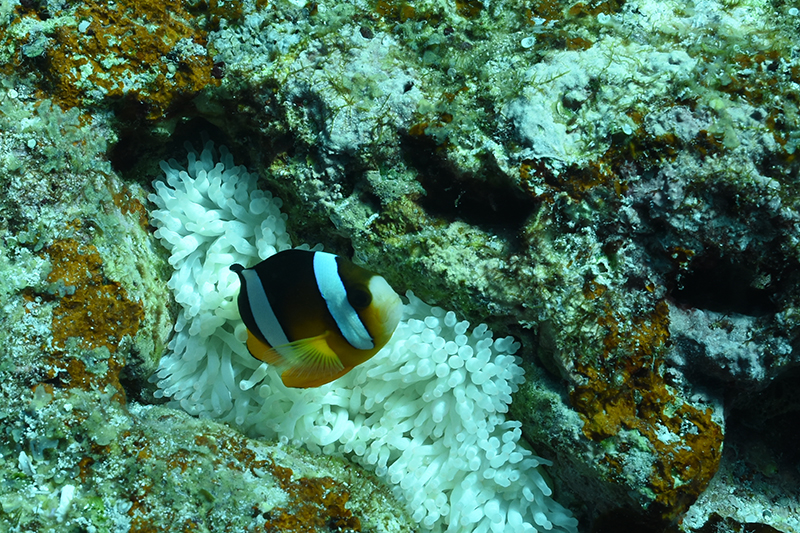 Focus Peaking
Automatically detect the area in your photo that your camera was focused on while shooting using a powerful SILKYPIX detection system based on adjacent pixels, and then indicate it on the photo for correction purposes. You can clearly and easily find and improve areas of focus.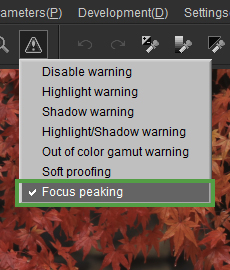 Streamlined, Easier User Experience
SILKYPIX now has a cleaner, easier to navigate design that makes it easier to focus on what is important: improving your photos. Beginners and professionals will find the tools they need faster and adjustment functions easier to use. You can also change the background color to suit your tastes.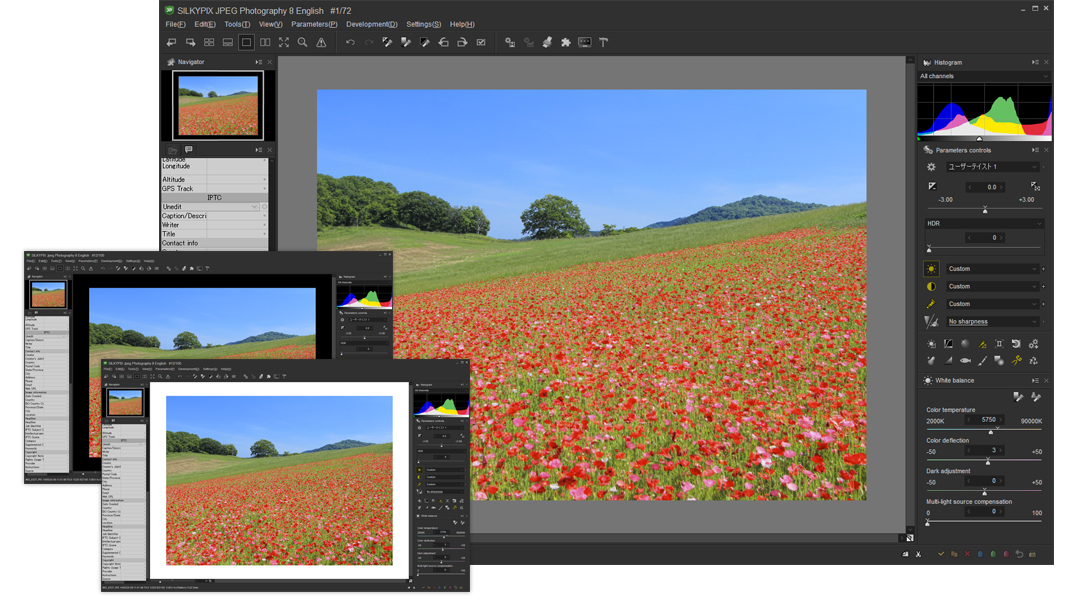 One License on Three Computers
In recent years, more and more people own multiple computers, such as desktops, and laptops, etc., sometimes using both Windows and macOS. Use SILKYPIX JPEG Photography 8 on up to three computers with one license.
All examples used are based on JPEG images.
All feature descriptions on this page include the latest improvements with this release of JPEG Photography.
All features of SILKYPIX JPEG Photography 8 are equivalent to those in SILKYPIX DS Pro8.