We will introduce the features other than the adjustment features as "Useful features" in this and next topics!
SILKYPIX Developer Studio offers a variety of features. We have evolved the basic features of the parts related to the selection of images that are used frequently in particular.
Search in the thumbnail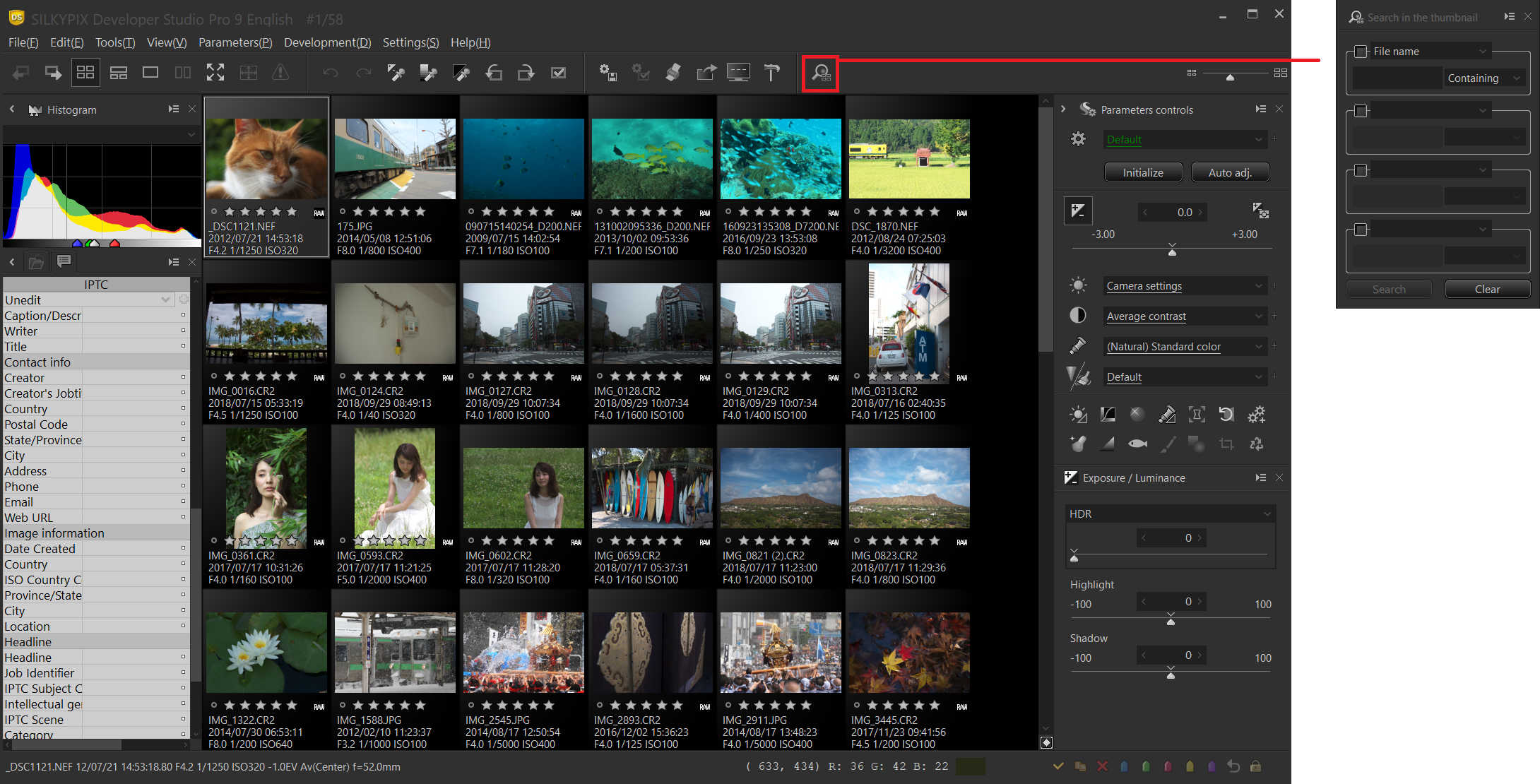 "Search in the thumbnail" is a feature that enables you to display only the results searched by the specified condition when thumbnail mode or combination mode. You can quickly find the images you want to adjust and work more efficiently.
Click here for about switching the view types.
Example 1: Search by ISO speed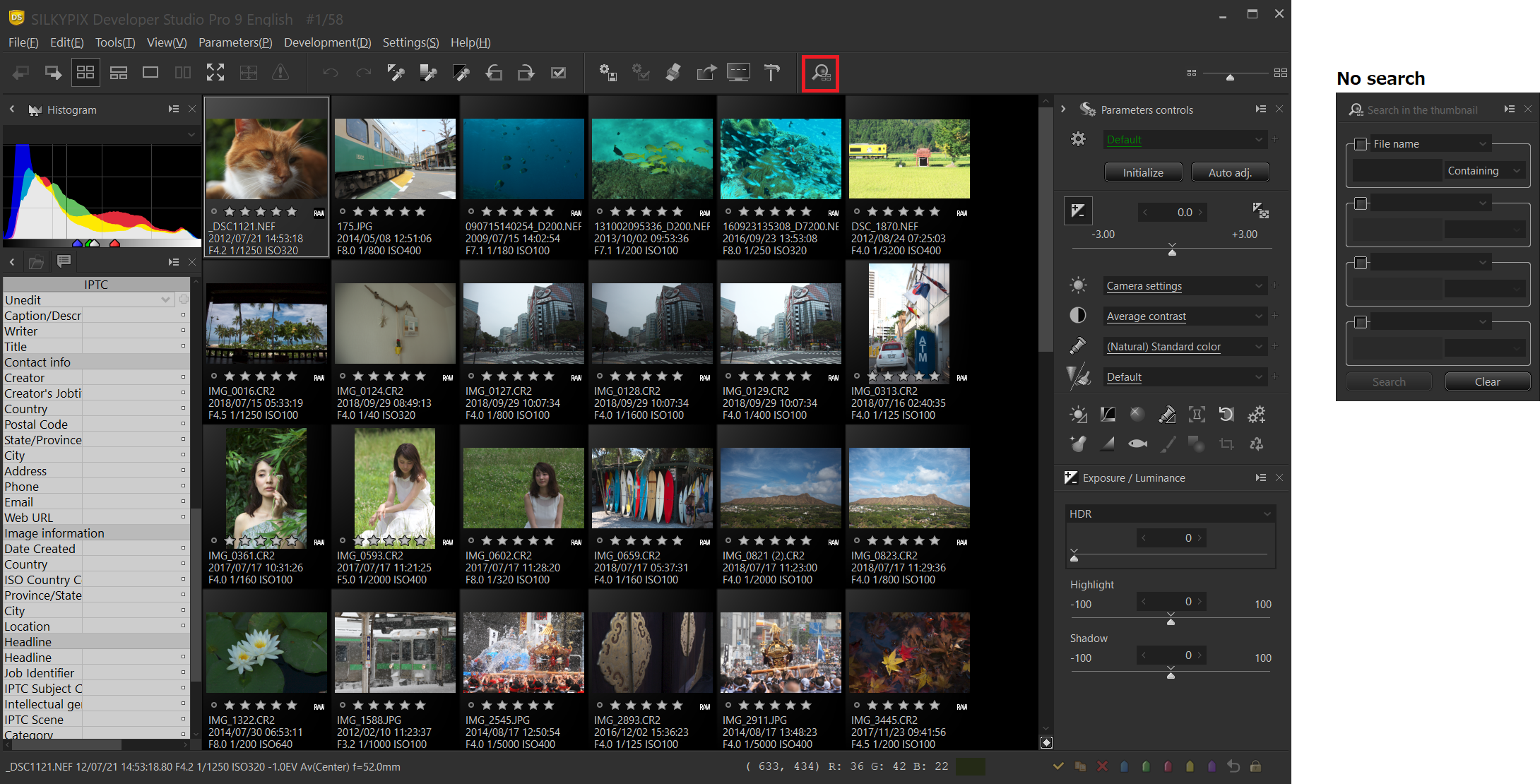 All ISO speed images are displayed in the thumbnail when not searched.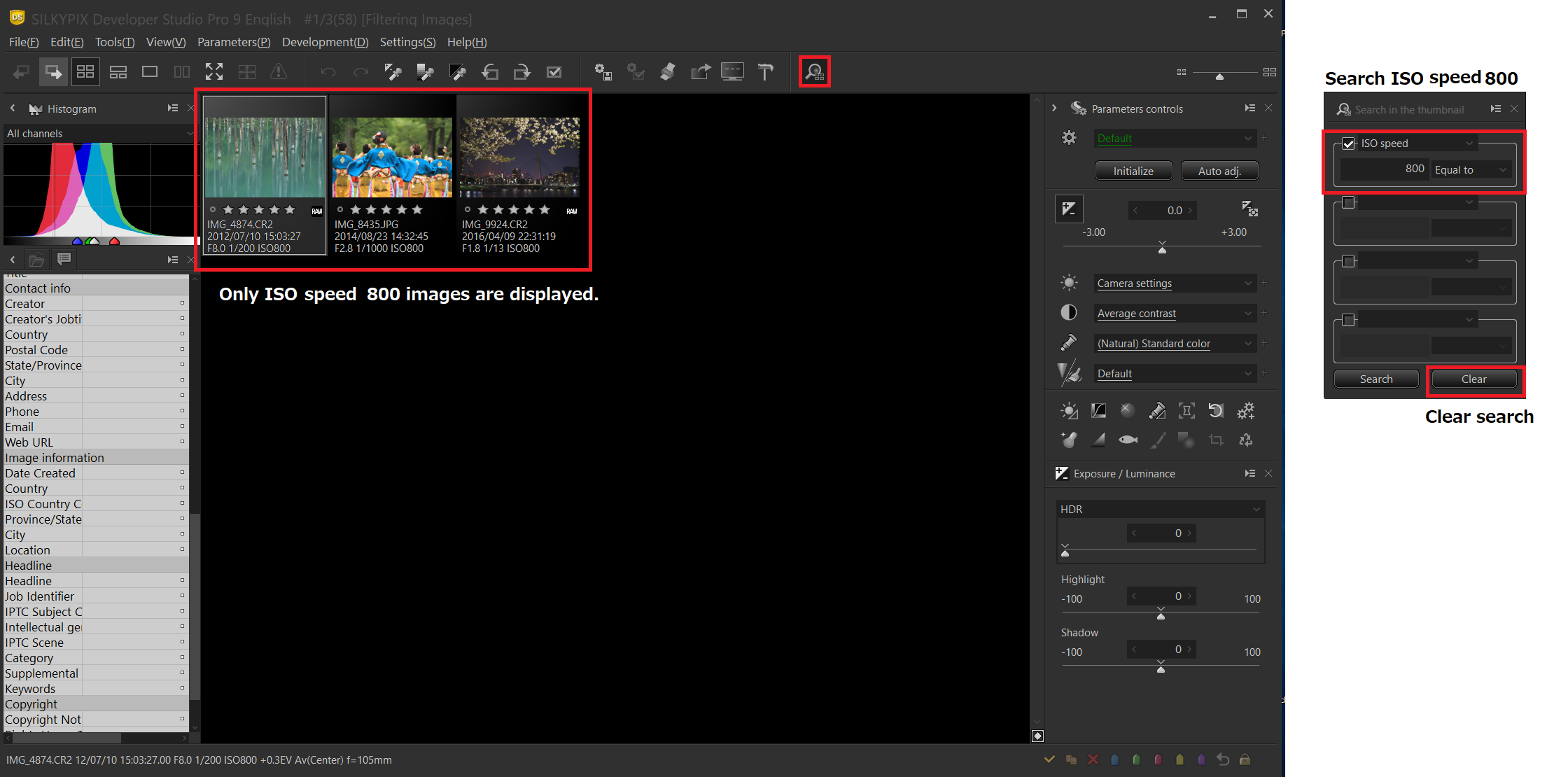 Select "ISO speed" in search Items in the search in thumbnail, and enter "800" in the search conditions. To cancel the search, press the [Clear] button.
Items that can be set for search items
File name / ISO speed / F-Number / Focal length / User comment / Date / Camera model / Lens / Shutter speed / Rating
Example 2: Search by multiple conditions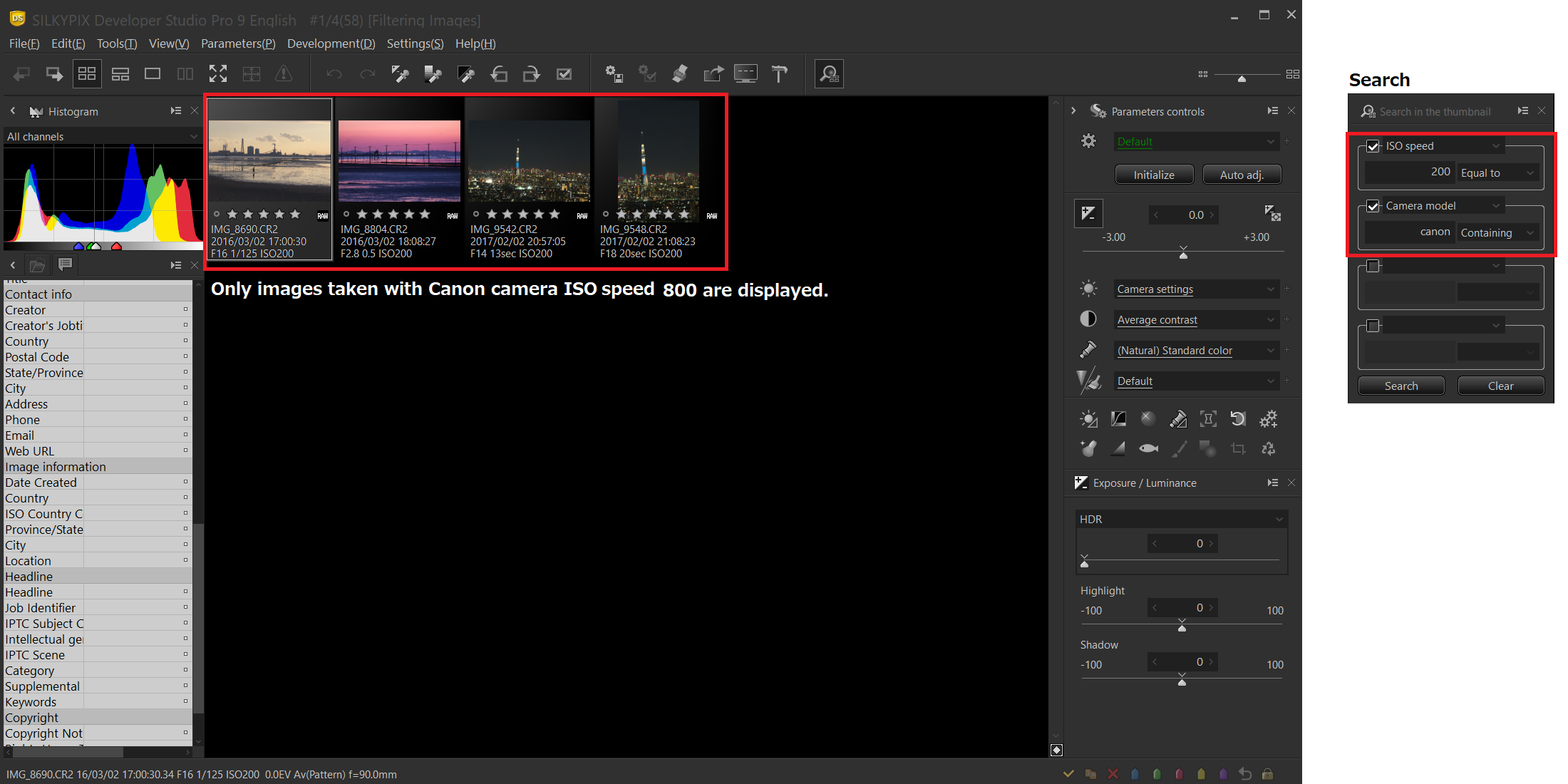 You can refine your search using multiple criteria.
Priority for creating thumbnail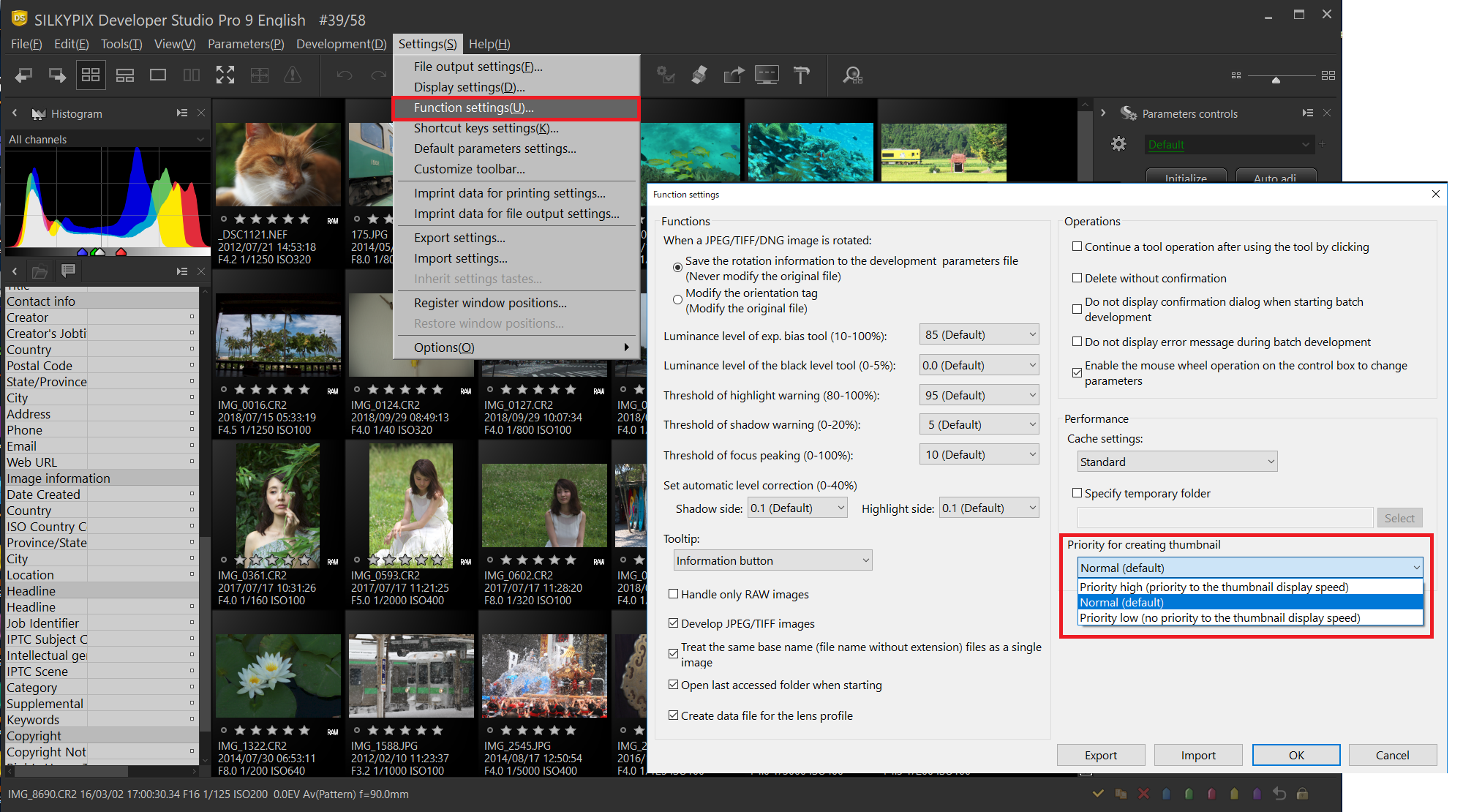 This feature opens a folder and selects the priority of thumbnail generation when RAW data is read. The more thumbnail you display at one time, the more effective this setting is. The optimal setting depends on the specifications of your PC and the usage environment.
Priority high (priority to the thumbnail display speed)
This setting emphasizes thumbnail generation and display speed. Thumbnail display speed is faster mode. It is taking full advantage of CPU performance. However, the whole operation of the PC may be slow.
Normal (default)
This setting balances thumbnail generation with overall PC operation speed.
Priority low (no priority to the thumbnail display speed)
This setting gives priority to the overall operating speed and stability of the PC, and does not give priority to the thumbnail generation and display speed. When PC is low specifications, this setting may be suitable.
Initialize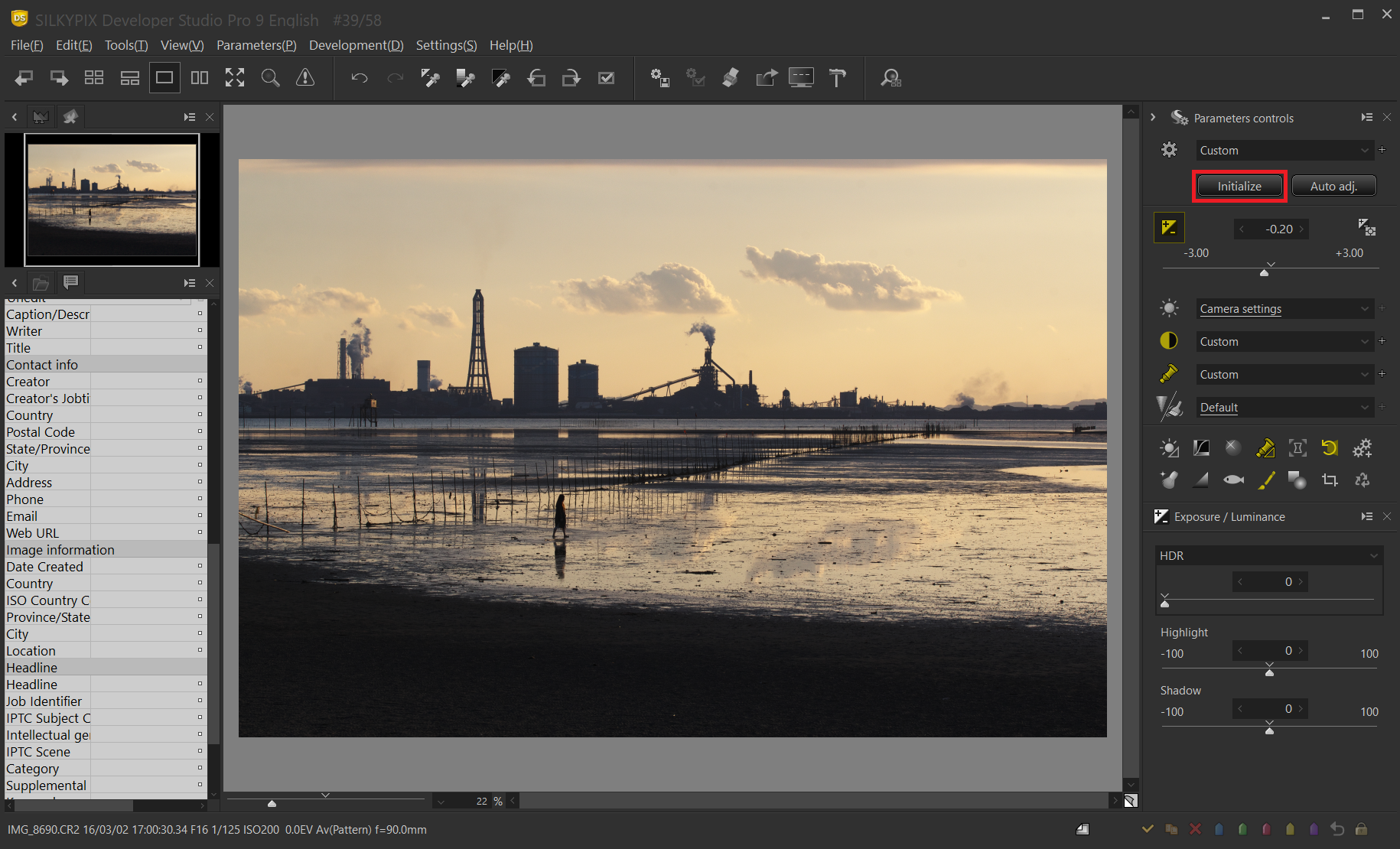 The main control has the Initialize button. You can return to the pre-adjust state (default state) at any time by pressing the Initialize button.
Auto adjustment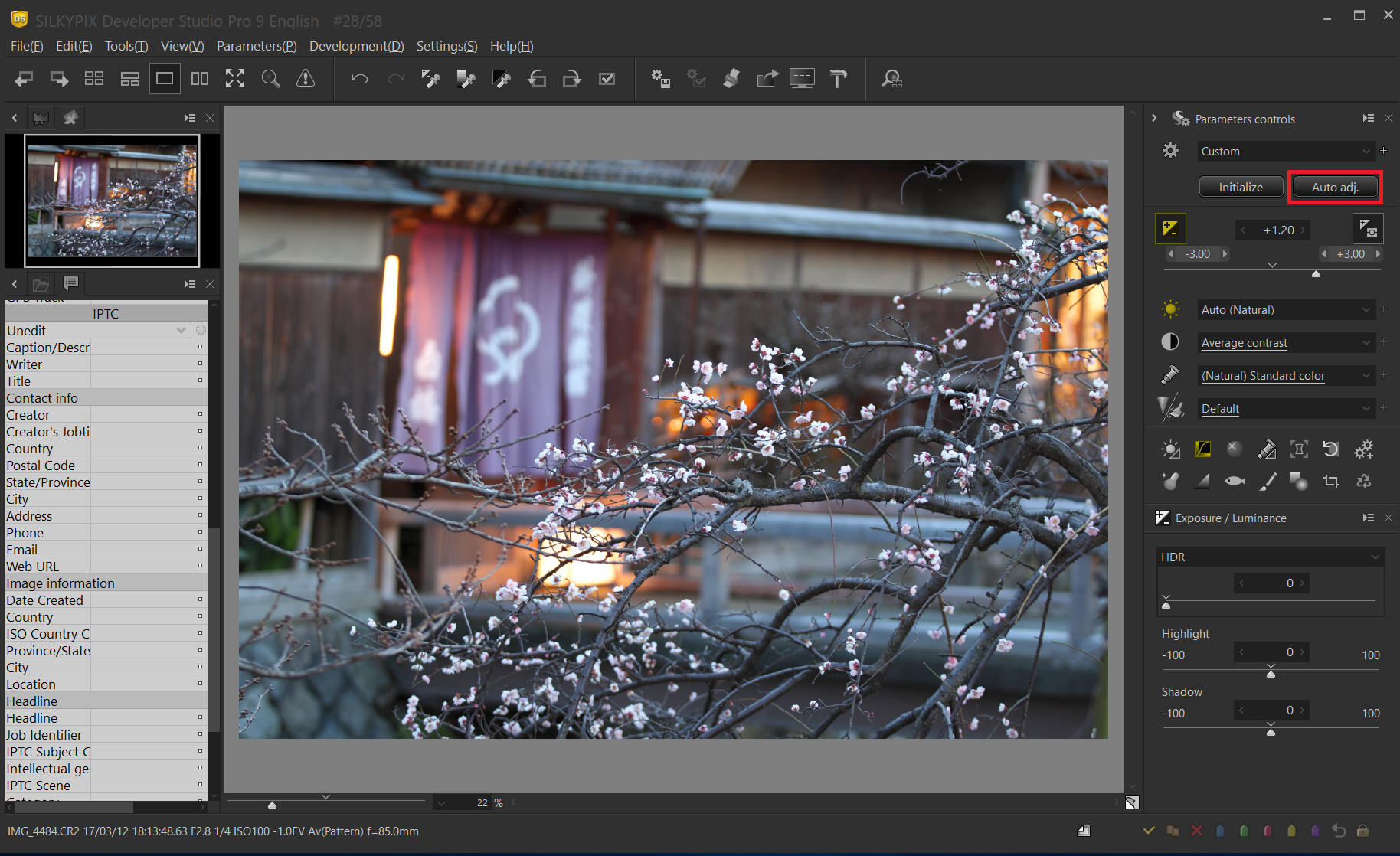 The "Auto adjustment" button adjusts to the optimal exposure, white balance, and level correction for SILKYPIX all at once. If the number of shots is large, you may be able to reduce the adjustment time by introducing additional parameters adjustment after performing auto adjustment. Please try to use it according to the scene.

Use User color marks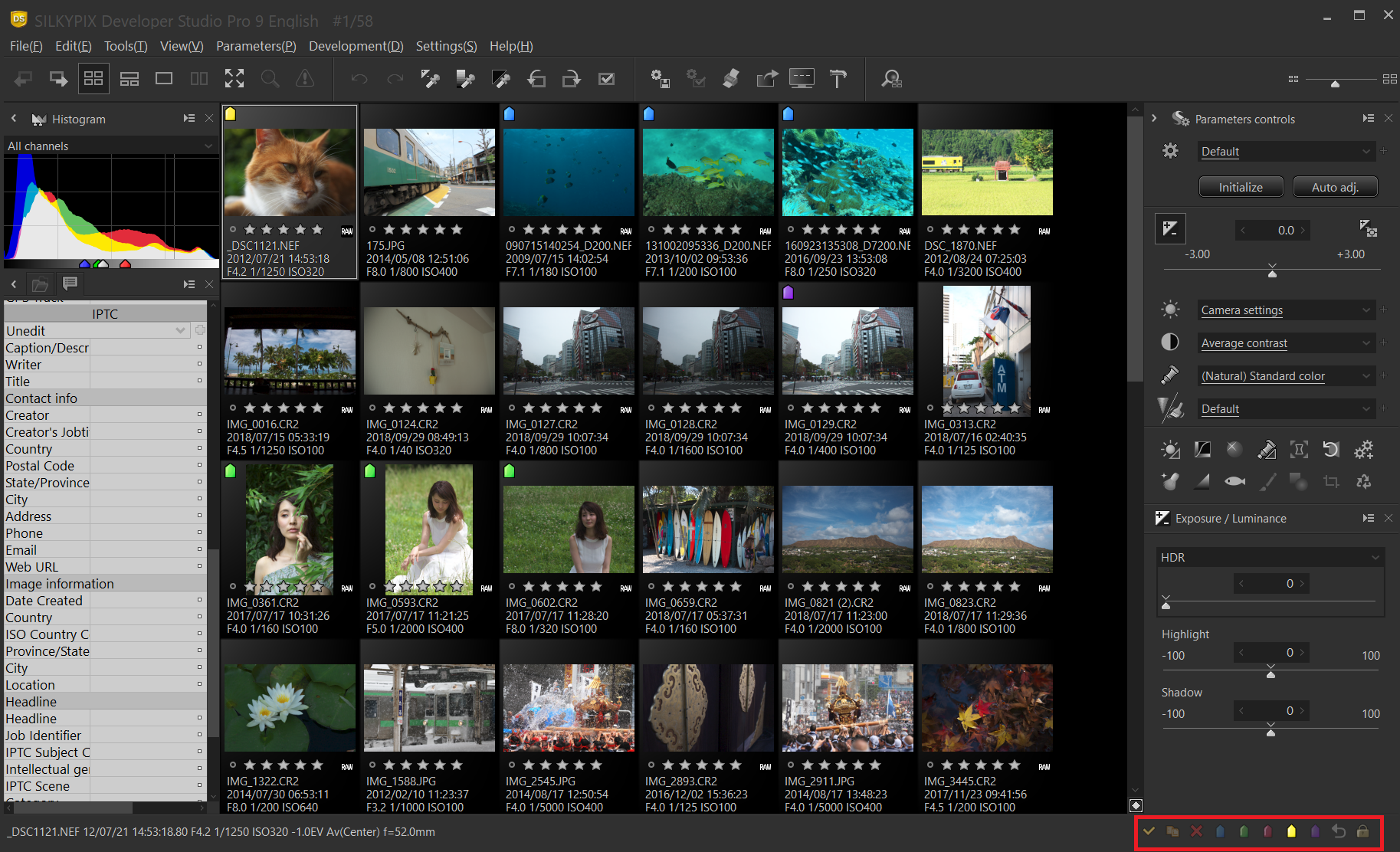 The user marks have five colors. This allows you to classify the sorting of your selections in more detail.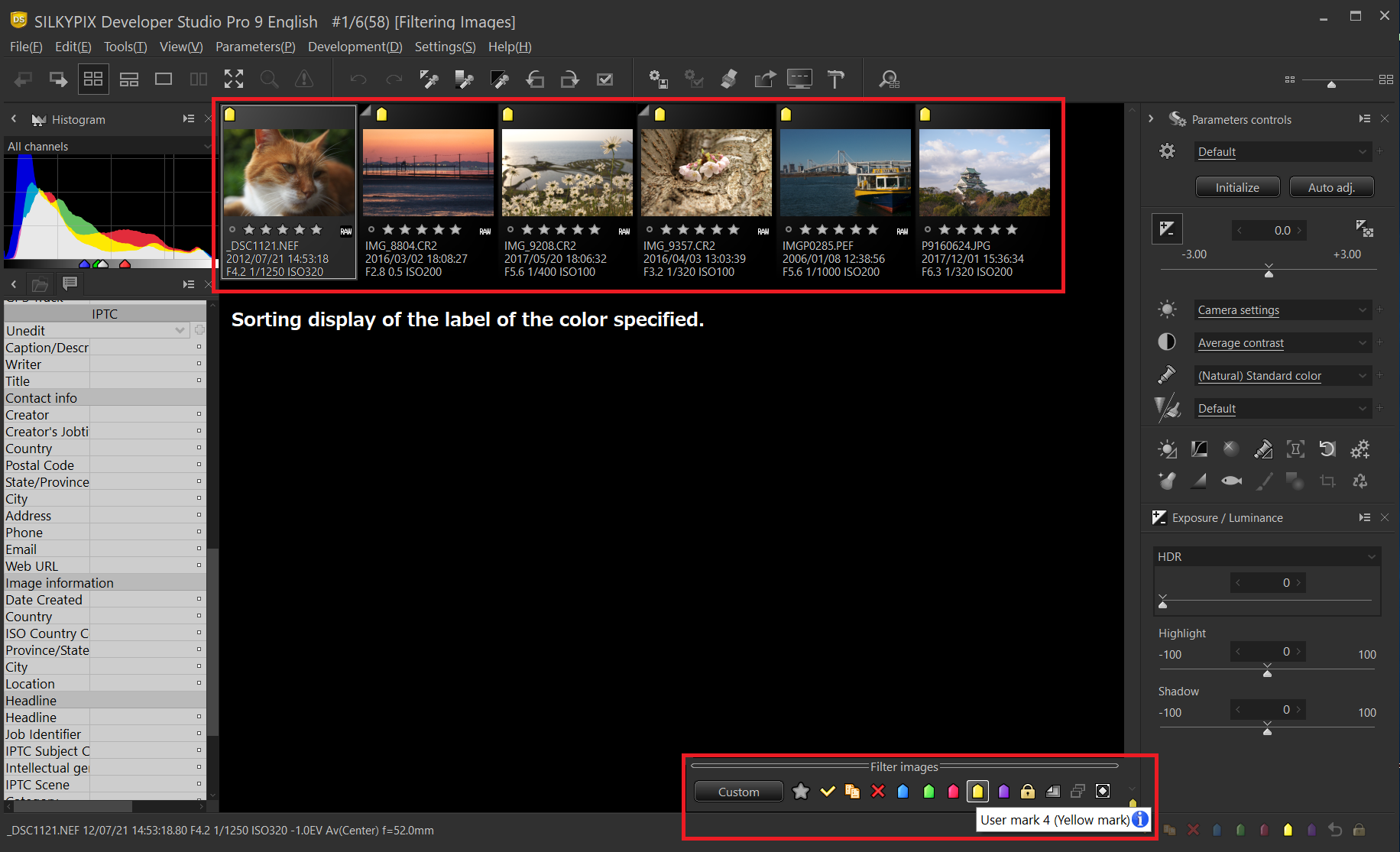 By attaching a label, you can display only images labeled with the color specified by Filter images later when displaying thumbnail or combination mode.

Clear is the rightmost button.
Let's enjoy RAW development with SILKYPIX Developer Studio Pro9!