Improvement of printing functions
Print dialog has been improved and new functions have been added.
Color settings of the margin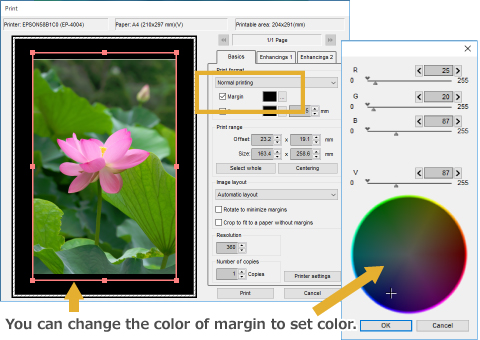 You can change the color of printing outside area (margin) to optional colors.
Frame setting of the photo image (color / thickness)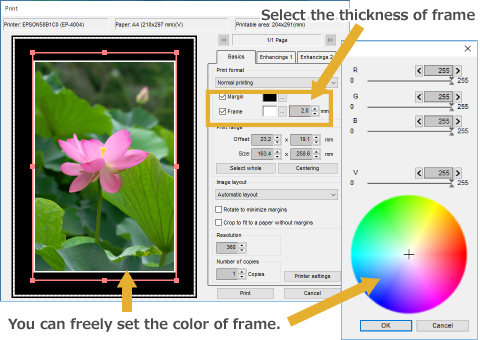 You can add a border to the outside of photos. Color and thickness can be changed optionally.
Un-sharp mask in print preview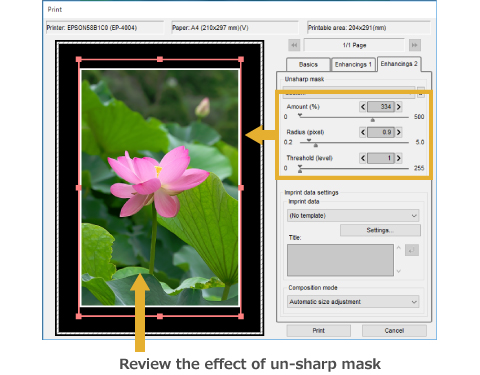 In print preview window, effect of un-sharp mask during print can now be confirmed.
Improvement of setting in printing area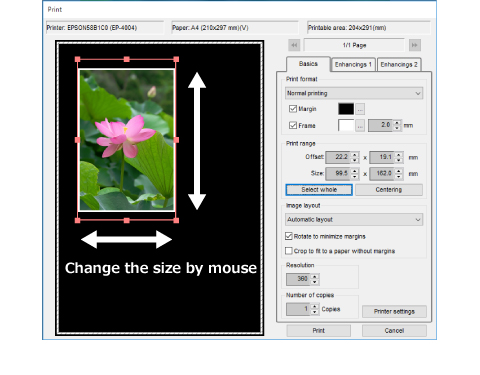 You can enlarge / reduce the printing size of photo on paper at the print preview window.
Customized contact sheets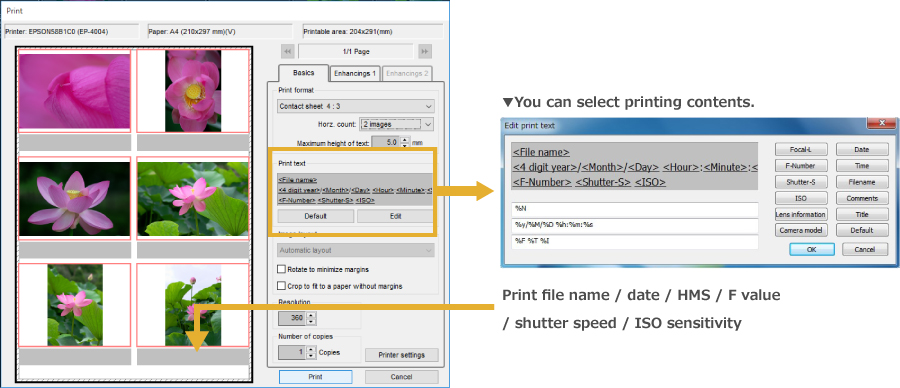 You can select the information to be given to the contact sheet. Selectable information is, focal length / F value / shutter speed / ISO sensitivity / lens information / camera model / date / time / file name / comment / title.
Editing history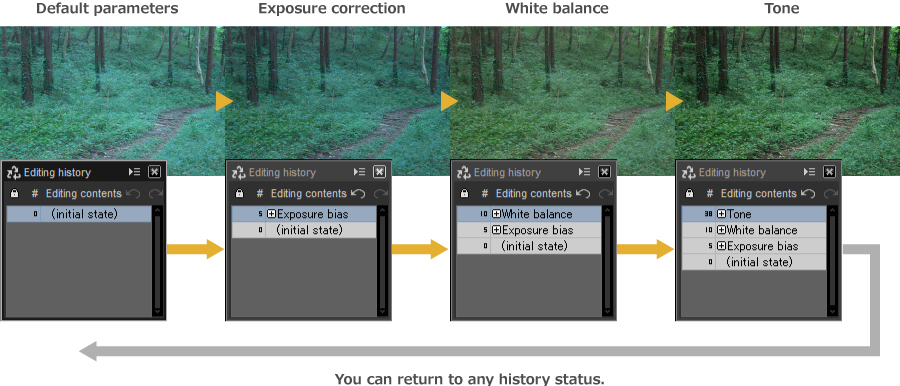 It is possible to return to the specified history by caching the history of edited RAW data. Since history is displayed in a list, you can check what kind of work has been done.
Rating function in the photo image
You can mark the rate (score by star mark) on selected photos.
Possible cooperate with the digital camera

Rating (typically a star mark) being added by camera operation at the studio or on the location can be reflected in conjunction with SILKYPIX. And it is possible to load these rating being set by digital camera in SILKYPIX Developer Studio Pro 7 and show images with narrowing down rating. This is not only convenient during selecting photo operations also granting these rating to JPEG or TIFF at development. Therefore, it is possible to cooperate with the rating when you open photo images by OS or other retouching software.
Image width in thumbnail window slider
Previously we were able to perform the scaling of the thumbnail in display setting dialog, now we can perform it with the slider and even in during the operation we can change the size of thumbnail tailored to the screen and the picture.

Reset to the default parameter by one click mouse button
Only while pushing the button in preview, the function to see the default parameters before editing has been obtained. If you release the button, it will return after the editing operation. It is useful function when you compare the before and the after editing operation.

The button displays which parameter is applied
For each category, the color of the icon will change if the parameter is changed, and it can be identified easily.